Check out some of these spotlight press pieces for The Crisanta Knight Series and author Geanna Culbertson. If you would like to request an interview with Geanna Culbertson, please reach out via the contact page.
Women Who Wow Us
The Crisanta Knight Series is a proud sponsor of Girls on the Run, Los Angeles. This month, author Geanna Culbertson was featured in GOTR International's newsletter in their Women Who Wow Us series. Check out the article today!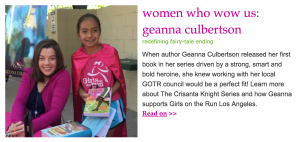 RPTV Interview
Geanna Culbertson appeared on RPV's local news channel recently for an interview regarding her series and accomplishments as an author. Watch the video now!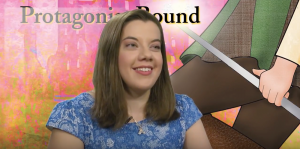 ABC News 13
During her September tour of the South, Geanna Culbertson made an appearance at Holy Nativity Episcopal School in Panama City, FL and was featured on ABC News 13. Watch the video now!